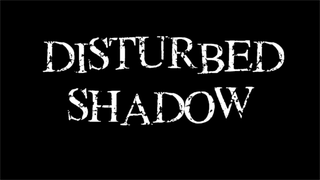 I decided it would be a good idea to keep a record of all my formal written pieces and articles on TAY, TAYClassic, and my own personal Kinja blog. Here you will find links to each piece I have written.
Think of this as my blog's table of contents if you will. It's the fastest way to find any of my formal writing here without having to deal with digging through all my random posts and such.
Articles
My 10 Favorite Albums Right Now
5 More VGM Cover Artists You Should Check Out
10 Rocker Contributions to Video Games
20 Awesome Reinterpretations of Pokemon Songs
10 Hard Rock and Metal Love Songs
5 VGM Cover Artists You Need to Check Out
Another VGM Cover Artist Chats with TAY
Brianna Wu Addresses GamerGate at University Talk (Co-written by DragonStorm247)
An Awesome Soundtrack in an Otherwise Lackluster Game
Reviews: A Grain of Salt to Consider
Crush 40 is the Greatest Band in Video Games
A Different Approach to Mobile Gaming
A Chat with a YouTube Video Game Cover Artist
An Online Gaming Journey - Pt. 1: Escapism, Friendship, and Drama
An Online Gaming Journey - Pt. 2: Clans, Trolls, and Good Times
Balancing Hype and Realistic Expectations
Why Metal Makes an Excellent Game Soundtrack
Games and the Discovery of Music
Nintendo May be Unintentionally Hurting Wii U Sales
Why Brütal Legend is Actually A Super Amazing Game
Why is Innovation Not Selling Games?
A Look at Characters with Disabilities in Video Games
Games Got Me Through My Most Helpless Moments
My Love-Hate Relationship with Nintendo
How Online Gaming Helped Me Deal with Social Anxiety
Columns & Series
Reviews
Determination: The Purple Side - Album Review
VG Metal Covers Vol. 7 - Album Review
VG Metal Covers Vol. 5 - Album Review

Twilight Symphony - Album Review

Halo 5: Guardians: The TAY Review

Halo: The Master Chief Collection: The TAY Review
Hail to the King: Deathbat: The TAY Review
Tabletop Stories